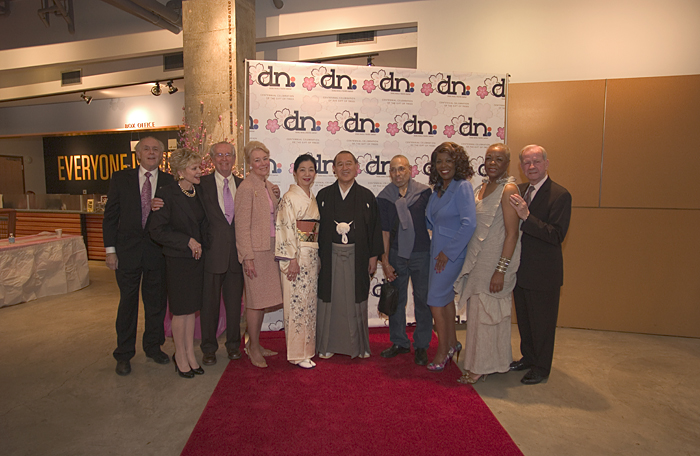 Founded in 2006 by Antoinette Ford, Double Nickels Theatre Company is a community theatre whose focus pays tribute to the legacy of seniors and veterans by highlighting and sharing their true life stories. Providing an affordable way for seniors and veterans to stay involved in their communities, Double Nickels celebrates the contributions of seniors and veterans through the medium of Reminiscence Theatre, original music and artistic renderings. Through the arts, seniors share life stories and communicate with younger generations through an "Age Exchange" program.  This program allows younger generations to perform the stories of seniors giving them a new perspective and a greater appreciation for historical events.
Double Nickels Theatre Company has partnered with the Washington National Opera, the Kennedy Center, the Corcoran Gallery of Art, the Arts Club of Washington, and the Woolly Mammoth Theatre in addition to many other art and theatre venues and organizations throughout the Washington DC Metropolitan area.
Double Nickels Theatre Company is a 501(c)3 not- for-profit organization. To learn more about us, please download our fact sheet.